Bright HealthCare Provider Resources
Let's make healthcare right. Together.
Important changes to our plan offerings.
Beginning January 1, 2023, Bright HealthCare will no longer offer Individual and Family Plans*, or Medicare Advantage products outside of California.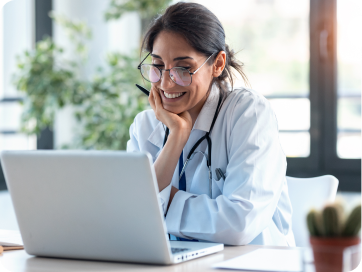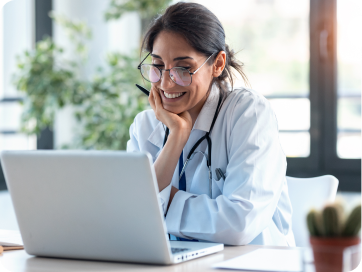 I'm currently in the process of becoming an in-network provider with Bright HealthCare.
Credentialing typically takes between 60-90 days from the time a provider roster is received to the time a provider is reviewed at Credentialing Committee.

The Bright HealthCare Provider Portal
A Faster Way
Looking for the fastest way to check patient benefits, submit a claim, or an electronic prior authorization?
Bright HealthCare uses Availity.com as a Provider Portal to connect with your practice in a protected and streamlined way.
If you need assistance with your Availity account, call the Availity Client Services team at 1-800-AVAILITY.
Additional Questions?
Contact Bright HealthCare Provider Services
Individual and Family Plans
(CA, GA, TX, UT, VA):
844-926-4525
(AL, AZ, CO, FL, IL, NC, NE, OK, SC, TN):
866-239-7191
Medicare Advantage Plans
(AZ, CO, FL, IL, NY):
844-926-4522