Bright HealthCare believes we can change the way you experience healthcare.
We view healthcare as a relationship
It's one of the most critical, enduring, profound relationships people will have in their lifetime.
It's right up there with marriage and family. It's that defining.
A doctor is there at the very beginning of your life. And ultimately, when all of us come to the end of our lives, who will be at our bedside? Our family. Our spouse. Our children. And our doctor.
We at Bright HealthCare created the term Care Partners to indicate our respect and the value we place on this relationship.
We view the Care Partner relationship as analogous to a marriage. When you're ready for a long-term relationship, you choose one partner. Some will say you sacrificed all for that choice. You could go anywhere, be with anyone—why would you give that up? You give it up because of the basic human need for a deeper, more enduring relationship with your partner. You do it to define your life.
The same is true about healthcare. We have a basic human need to have a personal relationship with our caregivers.
That's why we at Bright HealthCare don't promote endless choice, ultimate freedom— that's like healthcare speed dating. We promote the profound relationship between a doctor and their patient.
We don't apologize for not having every doctor, clinic or hospital in our network. We are much bigger than that. We focus on a true relationship.
We support, nurture, and promote this partnership in important ways. Technology helps us do this. But first, we choose Care Partners who share our respect for and highly value this relationship. We then work together to enhance it.
My own caregivers have influenced me greatly in this respect. I am greeted warmly when I arrive. The clinicians are familiar with me. My doctor is genuinely interested in me and spends enough time with me that I know he truly cares about my wellbeing. I feel I have a meaningful relationship with my care team.
In some ways, we think of what we're doing like concierge medicine, but for all instead of just the few. It's about personalized care. Care with compassion. Familiarity. Our Care Partners are genuinely interested in their patients.
They don't rush. They take the time to do things right.
We at Bright HealthCare want everyone to have this level of care.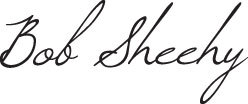 Bob Sheehy
Co-Founder and Executive Chairman
If this resonates with you, learn how to join our team.