Turning 65 or new to Medicare Advantage?
Bright HealthCare Medicare Advantage plans offer all the benefits of Original Medicare plus extra benefits like dental, vision, hearing and prescription drug coverage. Let us help you find a plan that's right for you. Ready to start shopping?
What do I need to know about Medicare?
Original Medicare provides healthcare coverage for eligible enrollees through the federal government. Most individuals first become eligible when they turn 65.
Medicare consists of four parts, each designed to cover specific healthcare services:
• Part A - Hospital coverage
• Part B – Medical coverage
• Part C – Medicare Advantage, sometimes includes prescription drug coverage • Part D – Prescription drug coverage
Part A and Part B are considered "Original Medicare." Get more details on the four parts of Medicare.
How are Medicare Advantage plans different from Original Medicare?
Original Medicare is offered through the federal government. Medicare Advantage (MA) plans are offered through private insurance companies, like Bright HealthCare. Medicare Advantage plans have limits on how much you will pay for your care, unlike Original Medicare. MA plans can help you budget and manage your healthcare expenses. Bright HealthCare MA plans include prescription drug coverage and extra benefits, like dental, vision, hearing, and fitness, often for no additional monthly premium.
Browse our Bright HealthCare Medicare Advantage plans.
Enroll in one of our Medicare Advantage plans online.
Don't want to enroll online? Prefer to talk to a live person? Give us a call at 844-667-5502 (TTY:711). We're happy to help.
I want to enroll in a Medicare Advantage plan. What's next?
Before you can enroll in a Medicare Advantage plan, you'll first need to be enrolled in Original Medicare (Parts A and B). Get more details from .
When you turn 65 you have a seven-month Initial Enrollment Period (IEP) to enroll without penalty: three months before your 65th birthday month, your 65th birthday month, and three months following your 65th birthday month. Get more details about enrollment periods.
Medicare Part B comes with a monthly premium based on your income. Medicare Advantage plan costs can vary depending on the type of coverage you choose. Many individuals have a $0 monthly premium plan option available in their area. Make sure you review all plan costs – not just the monthly premium – to find the right plan for you.
After enrolling in Original Medicare, you can in a Bright HealthCare Medicare Advantage plan through our website. You can also give us a call at 844-667-5502 (TTY:711) We've designed our Medicare Advantage plans to take the surprises out of a typically complicated process. Learn more about our unique approach.
Anyone who is eligible for Medicare can enroll in a new plan or switch plans each year during the Annual Enrollment Period (AEP), which begins each year on October 15. You may also qualify for a Special Enrollment Period (SEP), which can happen at any point during the year.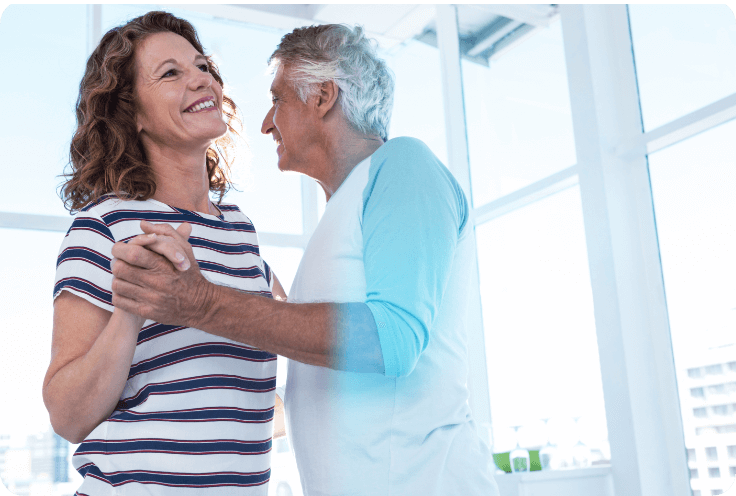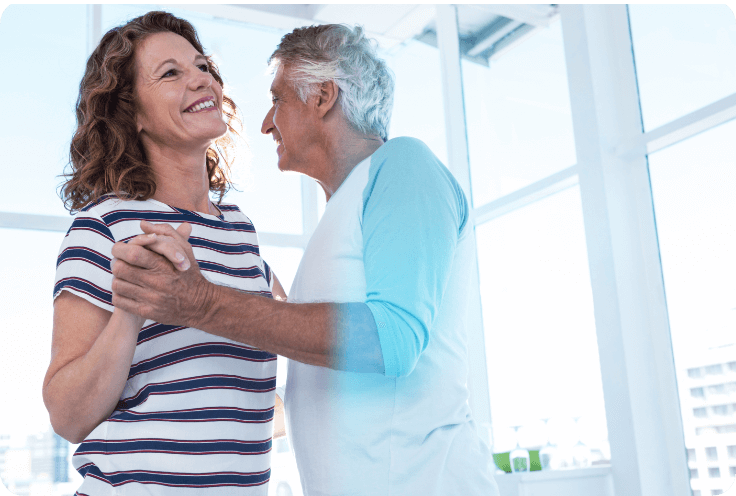 Life is about change.
Make sure you're covered!
Have you recently turned 65? Retired from your job? You may be eligible for Special Enrollment. If you need insurance right now, check out our plans or contact your broker for personalized advice.
Need help paying for your prescription drugs?
If you qualify for Medicare's Extra Help program, you can get help paying for your prescriptions. You can switch to new coverage beginning the first day of the month after you qualify for Extra Help. Learn more about Extra Help.
By entering my phone number and/or email address, I agree that Bright HealthCare and/or a sales agent may call or email me, provide me with information about the plan, and answer any questions I may have.
Website Last Updated: Jan 13 2021
Y0127_Bright_Health