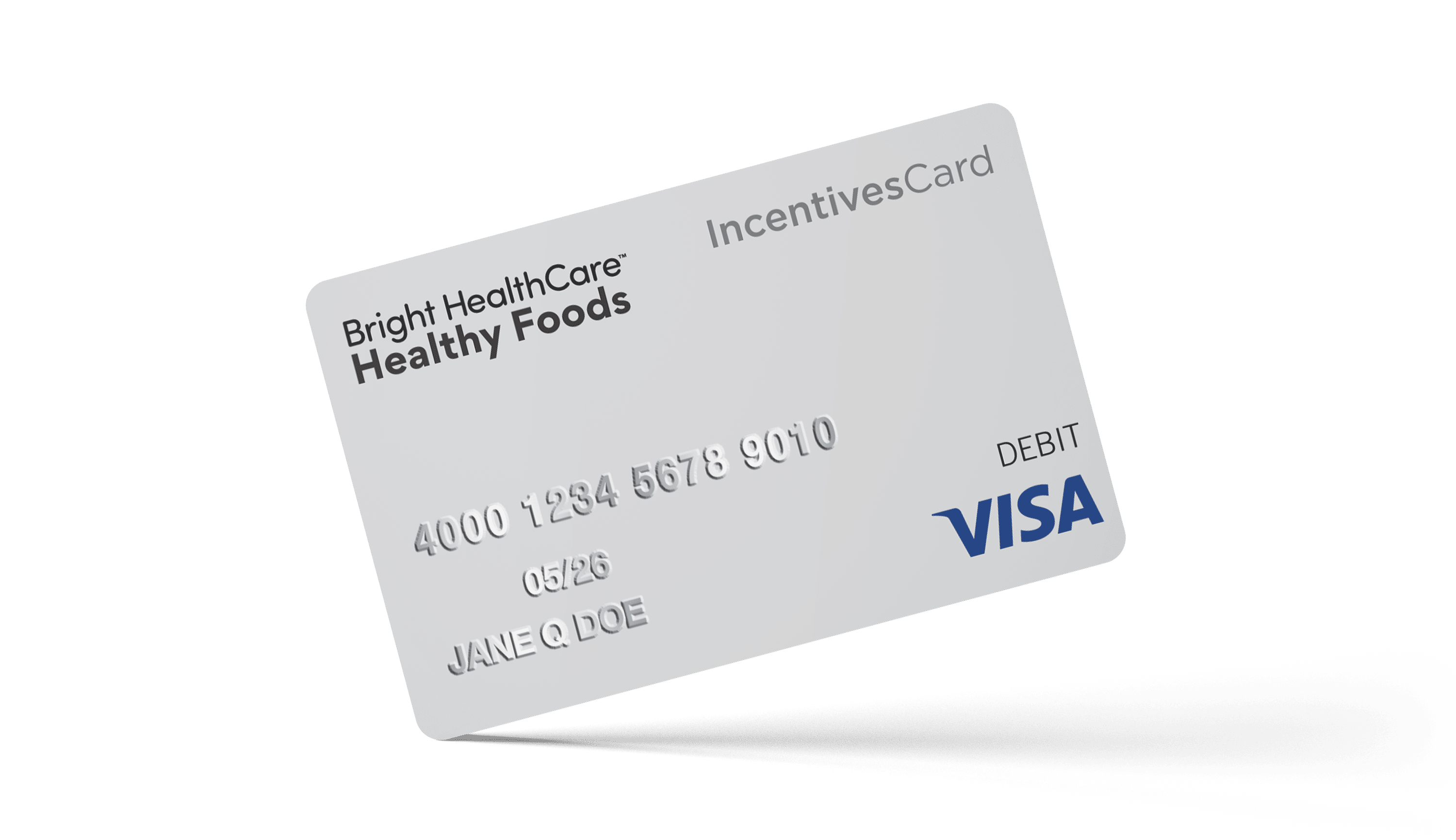 Healthy Foods program
Included with select Medicare Advantage plans*
Here's to a happier, healthier you.
Eating well just got easier with Bright HealthCare's new Healthy Foods program. Created to help you make healthy choices and eat well, eligible Medicare Advantage members can use their Healthy Foods card to buy eligible items up to your monthly allowance wherever you shop for food.
Funds will be loaded monthly onto a Healthy Foods card you can use at grocery stores and supermarkets, restaurants, specialty markets, and much more.
Lost your card? Need to check your balance?
    *Included with select Medicare Advantage plans and for qualifying members.